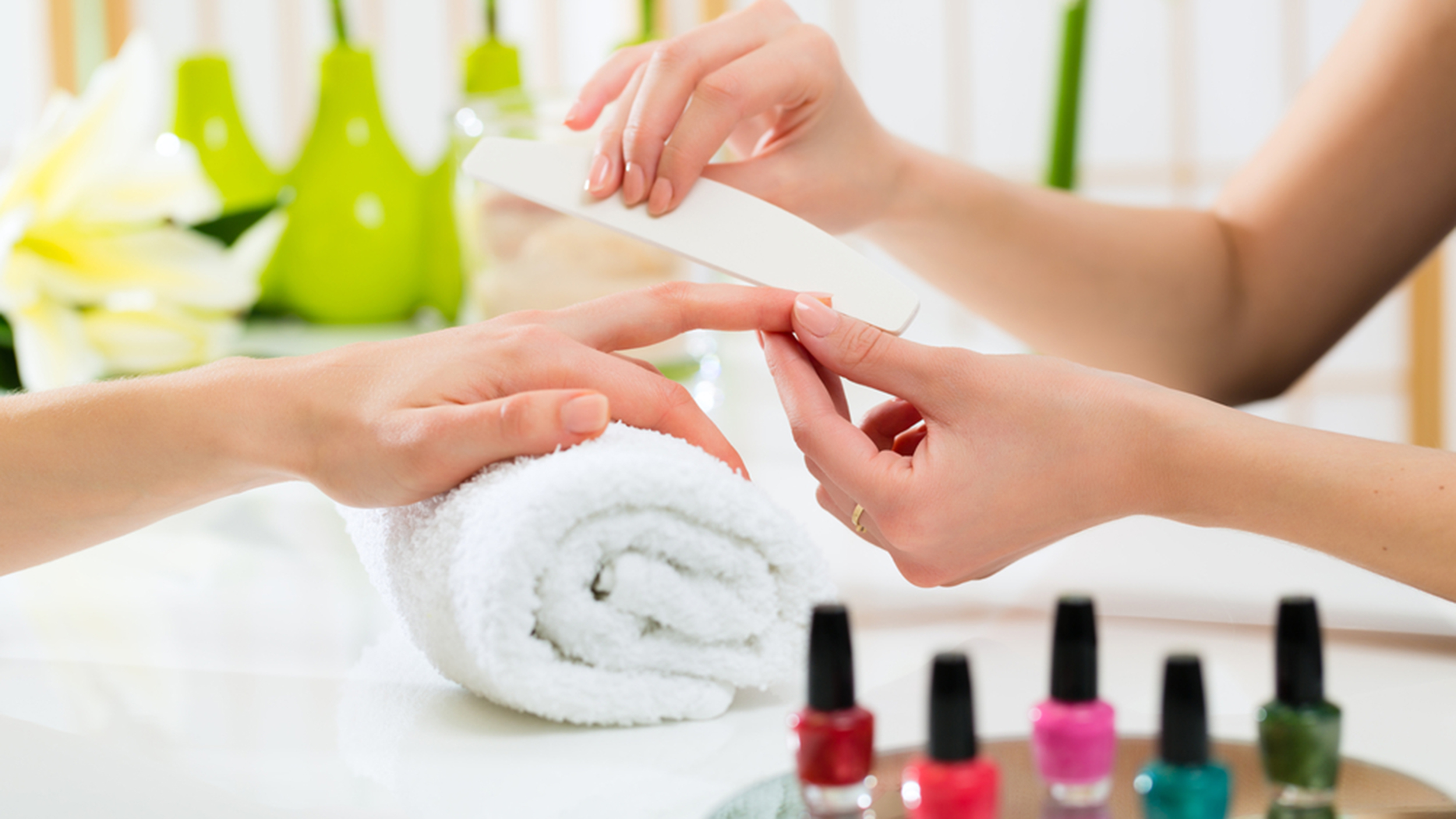 Manicure
Until recently, manicure was considered as a luxury. Nowadays it becomes part of everyday life.
Well treated nails are reflection of tidiness, hygiene and a necessity, for both men and women. Besides the standard, classical treatment we offer a manicure that includes full nail treatment with the necessary vitamins, oils, calcium and masks for your nails. In case your nails are not in a naturally good condition, we offer a great variety of techniques for nail extension with the use of gel. This way, the nail is shaped in accordance with the client's wish and the natural nail is not damaged. These nails have an unlimited duration, they just need to be extended once every four weeks.
All the products we use are top quality cosmetic brands which cannot damage your nails.   Our manicure and pedicure treatments include moisturizing and softening of the skin, nail shaping, treatments and protection of the cuticle and nail polishing to perfection.