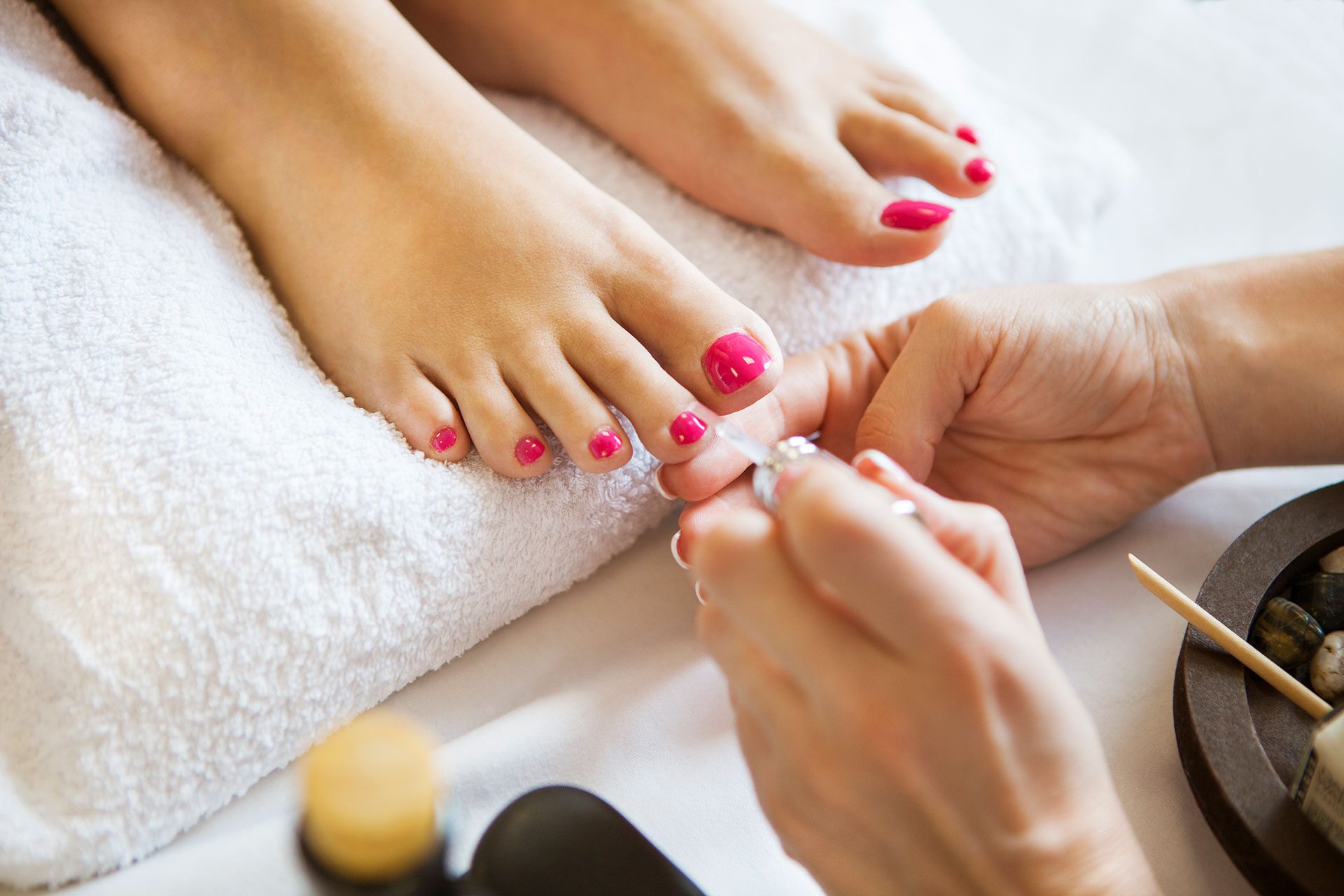 Pedicure

Well treated feet are reflection of the way you take care of your body. Your feet are the most visible part of your body during the summer period.
So before you take a walk showing off your new sandals, take a good look at your feet. Your feet must look fabulous and presentable. Besides the usual daily care, your feet need additional, relaxing and enjoyable care provided by professionals. The pedicure done in our salon will be a real experience for you and your body and beneficial to your feet.
Taking care of your feet, which work hard and are exposed to all kinds of bad influences during the day, is one of the most important cosmetic disciplines. The pedicure is a spa treatment which you must experience at some point. Besides making your feet and nails look more beautiful, our cosmeticians will meet your expectations with the use of the fantastic skin care line products and their own soothing and gentle touch. You can choose the treatment that suits you the most from the variety of services you will find in our beauty salon.  So, make the pedicure a priority and maintain that beautiful look of your nails and feet by choosing the perfect product from our fantastic skin care line and continue with the care of your feet and nails at your own home.